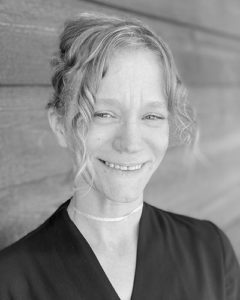 Brooke's passion for helping people prompted her career in massage therapy. She graduated in 2012 with an Associates Degree in Applied Science – Massage Therapy from Globe University. Her specialties include deep tissue/trigger point, lymphatic drainage, hot stone, prenatal, and ashiatsu massage, and soon she will be adding craniosacral therapy. She is very excited to continue her education to add other techniques to her range of abilities.
Brooke is a quiet therapist who likes to focus on providing a detailed and effective massage that leaves you feeling completely relaxed and rejuvenated. She customizes massages to ensure all clients' individual needs are met. She has a very calming personality and cares deeply about her clients.
Brooke is a dedicated mother of four children. Raising them has filled her life with love and laughter. Her personal interests include kayaking, fishing, hiking, gardening, reading, dancing, and music. Over the past year, painting has become a passion for Brooke, and she hopes to one day inspire others to tap into their creativity as well.