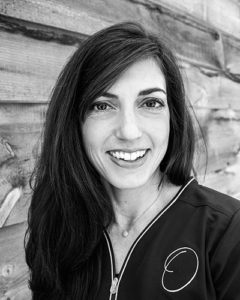 Kelly Anunson, (B.S., M.S.) is a truth-seeker, follows her dreams and desires to share her vibrant energy with others. She is a Reiki Master practitioner and Certified Yoga Alliance instructor. Her earlier professional experience includes 15 years of service in the educational
field as an instructor and in student services.
Kelly is passionate about healing the whole body — mind, body and soul. She understands that a sacred space inside the being is essential in order for the journey to health to take place. Her intention is to lift others up so that they can experience a joy-filled life.
Kelly's yoga classes are designed to unify the mind, body and spirit. Each class is rooted in presence, playfulness and interconnectedness. She encourages students to cultivate a sense of
authentic self-worth, experience presence in their being and ride the wave to higher consciousness. The energy of grounding and centering is integrated into her classes. She sees each moment as an opportunity to love, to serve and to grow. In her own words, "I am
humbled to travel with my clients on their life journeys."
Kelly offers Reiki healing, meditation, yoga and life-coaching for individuals and private groups.
Why "ORGANIQUE"?
I have been a patient of Ashley's for over 10 years. She held my hand through the loss of a baby due to toxic environmental conditions. She found things that stumped professionals in HVAC, septic and construction. Ashley has a gift; she is a healer! Basically she aspires to empower others to take the reins of their own health! I want to be a part of the team that brings healing and zest for life to others. This, my friends, is love! Who could ask to be a part of anything greater than that?