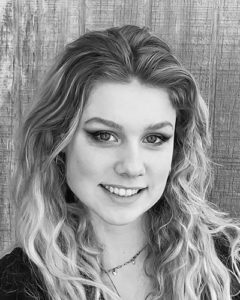 Lila Bielefeldt is an aspiring artist and is very passionate about health and mental wellness.
Why ORGANIQUE?
"When I first heard about ORGANIQUE I knew that it was exactly what I've been looking for. All my life, I just knew that there is more to the human body than what we can necessarily see, and that traditional western medicine isn't always the way to go. It is so refreshing and inspiring to be able to work amongst these amazing ladies who do such amazing things.
When I'm not working at ORGANIQUE, I will usually be working on my paintings or making jewelry. I also love being outdoors and spending time with my growing family of seven.