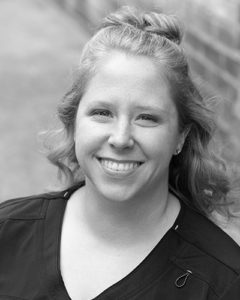 Melissa is a graduate from the Serenity Now School of Massage. She also has a four-year degree from the University of Wisconsin-Green Bay. She is looking forward to expanding her opportunity to help others with their wellness journey by becoming part of the wellness-focused team at ORGANIQUE.
Melissa is able to incorporate different massage techniques to customize every massage to each client's personal needs and wellness goals. Wellness is a harmony between the mind, body, and spirit, and Melissa is excited to help bring that harmony back to your life.
Melissa's massage specialties include: Swedish massage, cold stone, hot stone, and deep tissue massage. She is eager to learn new modalities, including manual lymphatic drainage and reflexology.
In her free time, Melissa enjoys spending time with her family, which includes her dog, Lucy. You can usually find Melissa outside enjoying the day hiking, camping, kayaking, or fishing. Traveling, exploring new places, and taking in nature's beauty is what refreshes her soul.