---
OUR CLIENTS HAVE RECOVERED THEIR HEALTH FROM:
Acne • Anxiety • Arthritis • Autism • Cancer • Candida • Chronic Fatigue • Crohn's Disease • Depression • Diabetes • Ebstein Barr Virus • Eczema • Fibromyalgia • GERD • Heart Challenges • Infection • Infertility • Insomnia • Irritable Bowel Syndrome (IBS) • Lupus • Lyme Disease • Migraines • Mold Exposure • Multiple Sclerosis • Obsessive Compulsive Disorder • Ovarian Cysts • Pancreatitis • Toxicity • Undiagnosable Illnesses • Vision • Weight Issues • and much more...
---
View Testimonials on:
Autism
Chronic Illness
Crohn's Disease
Diabetes
Fibromyalgia
Infertility
Lyme Disease
Ovarian Cyst
Pancreatitis
Vision Loss
...more...
AUTISM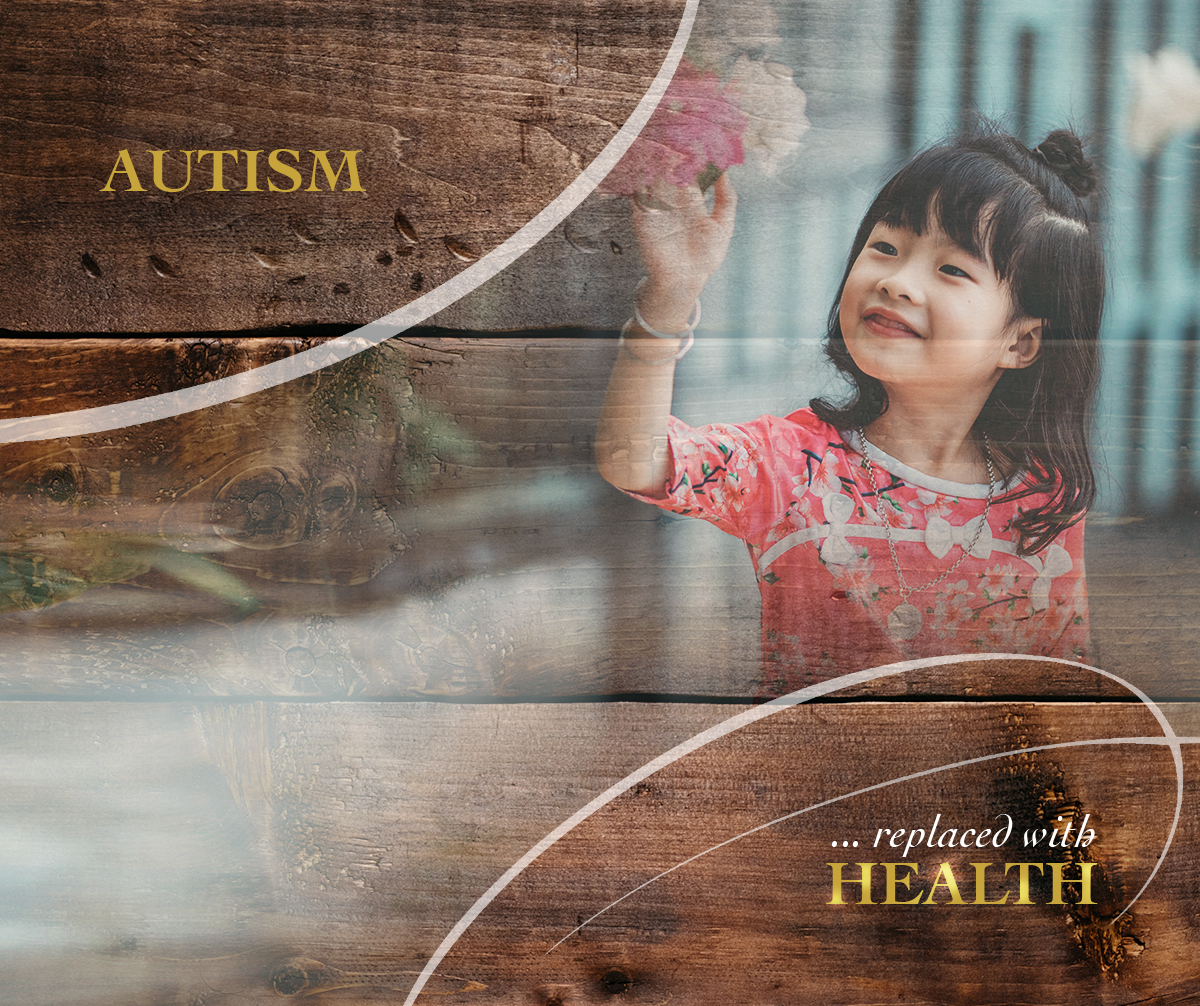 At age two, my daughter still did not talk. She didn't understand what I would say or read to her. Many things frustrated and upset her. I thought that she would grow out of it, but she didn't. I was later told by a number of doctors that she was autistic. It broke my heart. As scary as it was to hear, I knew I needed to be there for her. I knew I needed to investigate all I could to help her. I faced the fact that my daughter may not be able to comprehend or act like other kids her age, and with God's help, I was willing to accept that. What I wasn't willing to accept was being told that autism just happens. C'mon! Does it really just happen? I don't know, but it wasn't going to be my final answer.
I had gone through Nutritional Response Testing with Ashley before Lexi was diagnosed, and thank goodness I did. Ashley explains how the body works and how it needs key nutrients, which our new-age (genetically modified) foods are not giving us. I was able to understand that Lexi's body was lacking something.
Lexi met Ashley shortly after her diagnosis. Sure enough, her cerebellum (a region of the brain that is linked with motor skills and some cognitive functions) was her main priority. Abnormalities in the cerebellum have been directly linked to autism. The finding: Her body was lacking major key nutrients. It was an answer worth hearing! Lexi went on to complete the program with Ashley.
Because of  NRT, Ashley's passion for what she does, and the assistance of speech therapists and teachers, Lexi is right on track and is a perfectly healthy 5-year-old girl. I strongly encourage everyone to start thinking outside the box when it comes to disorders or diseases. I'm grateful for ORGANIQUE, always!
Abbey Maillette
As a mom, I was feeling increasingly concerned about the health of my family and we were going from one practitioner to another trying to find answers. When we met Ashley I was so worn out and scared for the health of my family as well as my declining health. She was the first practitioner who was able to get to the root of the problems, as well as had a ton of clinical experience and success, and she was incredibly compassionate and caring. We had been wasting so much time and money on problems that were never going to go away until we addressed the root causes. I would have never thought that our house and the air and water quality was having such an impact! In our home I do all of the grocery shopping and cooking, my kids come to me with any sort of illness or ailment. I have a VERY important job in making good decisions on a daily basis which impacts the health of our family. Having previously suffered from chronic fatigue, adrenal burnout, and hormonal imbalances, making good choices was at times very difficult. Now that I am feeling more mentally alert, less hormonally imbalanced, and reaching optimal health these choices are much easier to make and that impact is huge. The knowledge and skills that I have learned from Ashley has also been vital in our journey. Prior to working with Ashley my youngest child was having more and more autistic like symptoms and my oldest child's central nervous system was extremely sensitive. I could tell their little bodies were so overloaded with stuff. Today my children are happy vibrant children! I will forever be thankful for Ashley and her gift to us, the gift of health.
K.B., Minneapolis
CHRONIC ILLNESS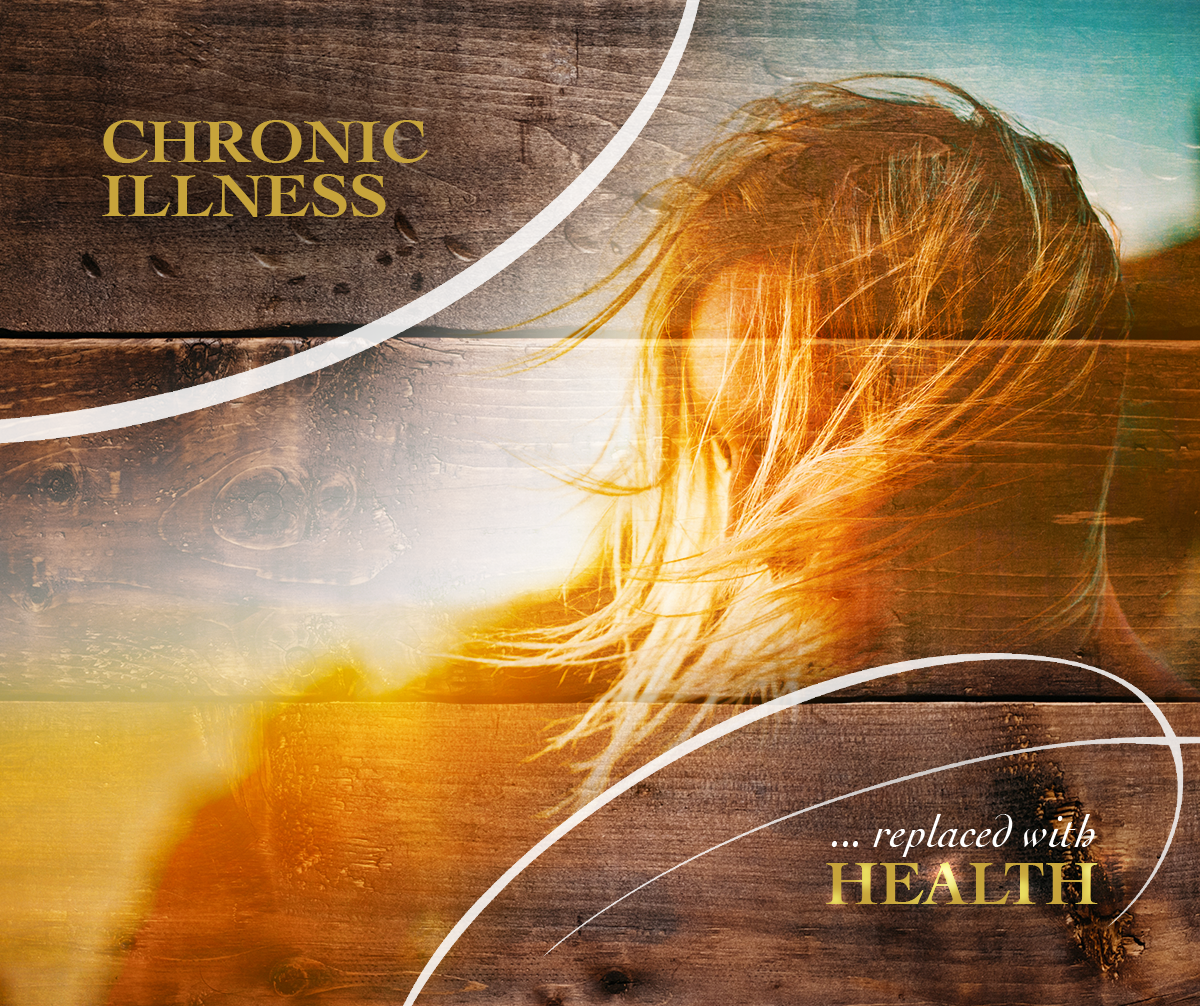 Thank you" to ORGANIQUE (Ashley Meyer, Lyn, and Jen). You helped me regain health, after other medical venues have been unsuccessful! I had always been in good shape and athletic all my life. But in December, 2013, I started getting sick, mostly from food, regardless of if it was healthy or not. I had had a milld chemical sensitivity to candles/cigar smoke for 10 years, but I started to have major issues with perfumes, laundry detergent, paint, smoke, and deodorant. By March, 2014, I was barely eating because food made me sick. I suffered with back pain, nausea, and I lost a lot of weight. So began a 3-year nightmare of going to doctors, having blood work and every procedure imaginable done, 2 times over (ultrasounds, CT scans, manometry tests, endoscopy, colonoscopy). I was put on 4 different acid reflex meds, which made me worse. One doctor prescribed an antidepressant to "reset" my body. (I decided against that recommendation!) All told, I spent 80K through my medical insurance to determine the problem. I had almost lost hope when a doctor in Rhinelander recommended ORGANIQUE. That was a life changer! After 2 visits and of NRT tests, Ashley informed me (via her environmental testing) of a major source of toxic air re-exposure in my home. I was shocked! Ashley also suggested I have a simple blood test at my medical facility to confirm her suspicions of my having a specific genetic mutation (that she is able to treat via Clinical Nutrition). The result of that genetic test was positive, and finally, after 3-1/2 years, I knew the cause of my bad health. I was severely sick from January 2014 – 2016. I started treating with Ashley in November, 2016, and as of June, 2017, I have made drastic improvements in my health, energy level, and overall well-being. I can paddle board, fish, camp, and enjoy life again. Since I have this gene mutation, I have to be careful and manage it as best as I can by watching my exposures to chemicals and certain foods (even "health" foods). I know I have more progress to make to be as healthy as possible, but I truly believe without the help and knowledge that I received at ORGANIQUE, I would not be where I am today. I feel they have saved my life when traditional doctors and medical avenues were able to offer no help!
Kathy B., Arbor Vitae WI
CROHN'S DISEASE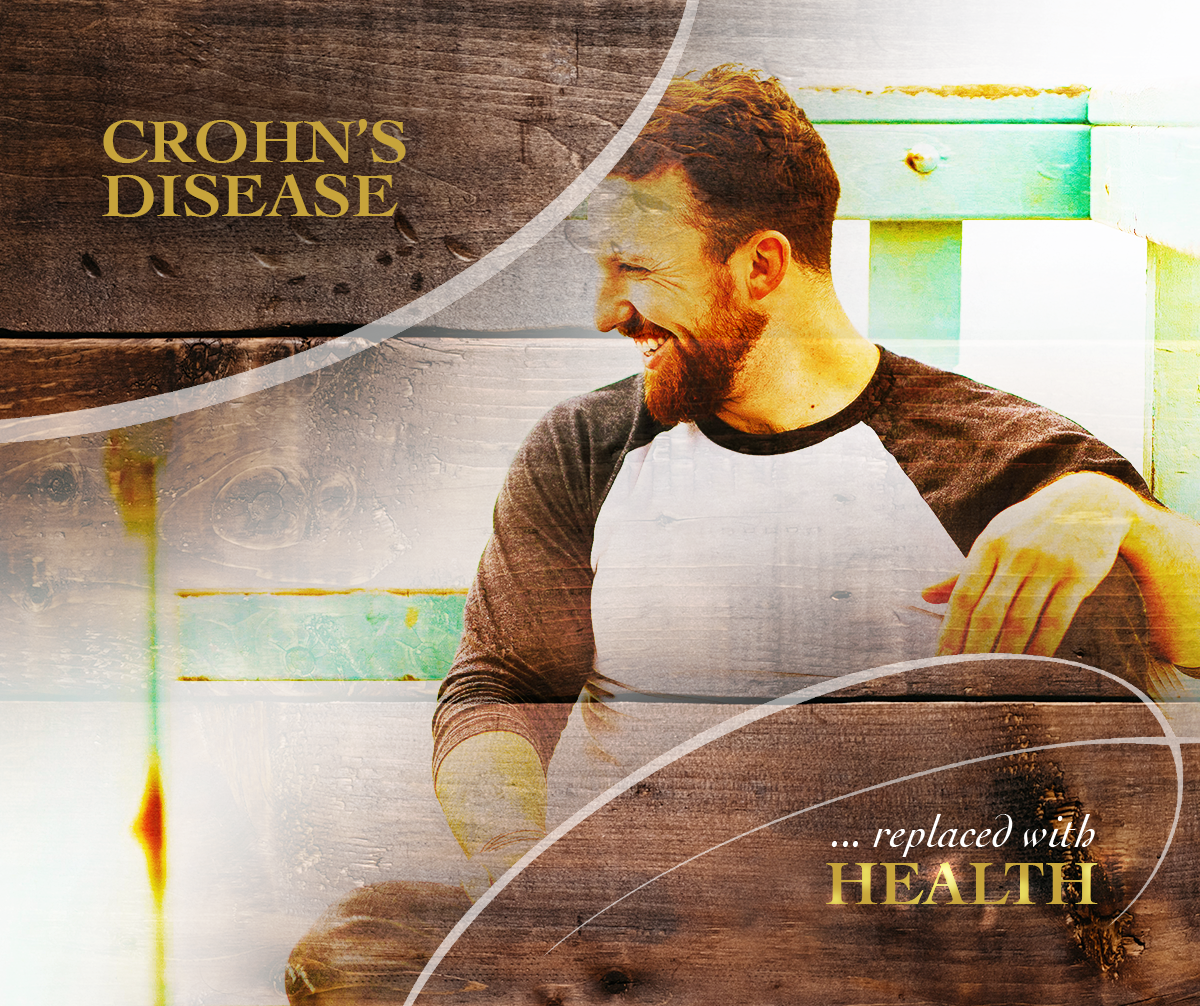 After being diagnosed with Crohns Disease in 2008 I started on multiple medications, none of which ever relieved any of my symptoms and also ended up causing more issues I decided to try a natural route. I did acupuncture for years and it helped me but I still had symptoms. I completely changed my diet and was feeling better but still having issues. After a bad sinus infection last year and a round of antibiotics, I was in complete misery. My GI doctor was recommending surgery. I knew I wasn't ready for that and made the decision to start seeing Ashley. I have only been seeing her for three months and my body is responding so well! I am already healing and some of the issues I came in with are already gone! I knew I have more healing to do, but at least I know I will get there a healthy natural way. Please don't wait, if you have been suffering with any chronic condition and medications are not working call her now. It will be life-changing, you will be healed, not just have your symptoms covered up by medicine.

C.K.
I was diagnosed with Crohn's Disease a little more than 10 years ago and became frustrated with constantly trying different medications and treatments that were ineffective or had worse side effects than the disease itself. After hearing about Ashley and the NRT program I decided that I had nothing to lose and a lot to gain. The program has changed my life, within a few days of starting this program I was feeling so much better. Within weeks I was 75% better and now after 9 months I am 90% better, stomach pains and bloating are gone and the weight loss is a bonus. I was so thrilled with the program that I introduced my 15 year old daughter to Ashley since she suffered from eczema on her hands and was suffering from OCD issues. After a few short months, her hands were completely clear and the OCD issues are completely gone as well. We have learned so much from Ashley, she has truly changed our lives.
 
JLG
DIABETES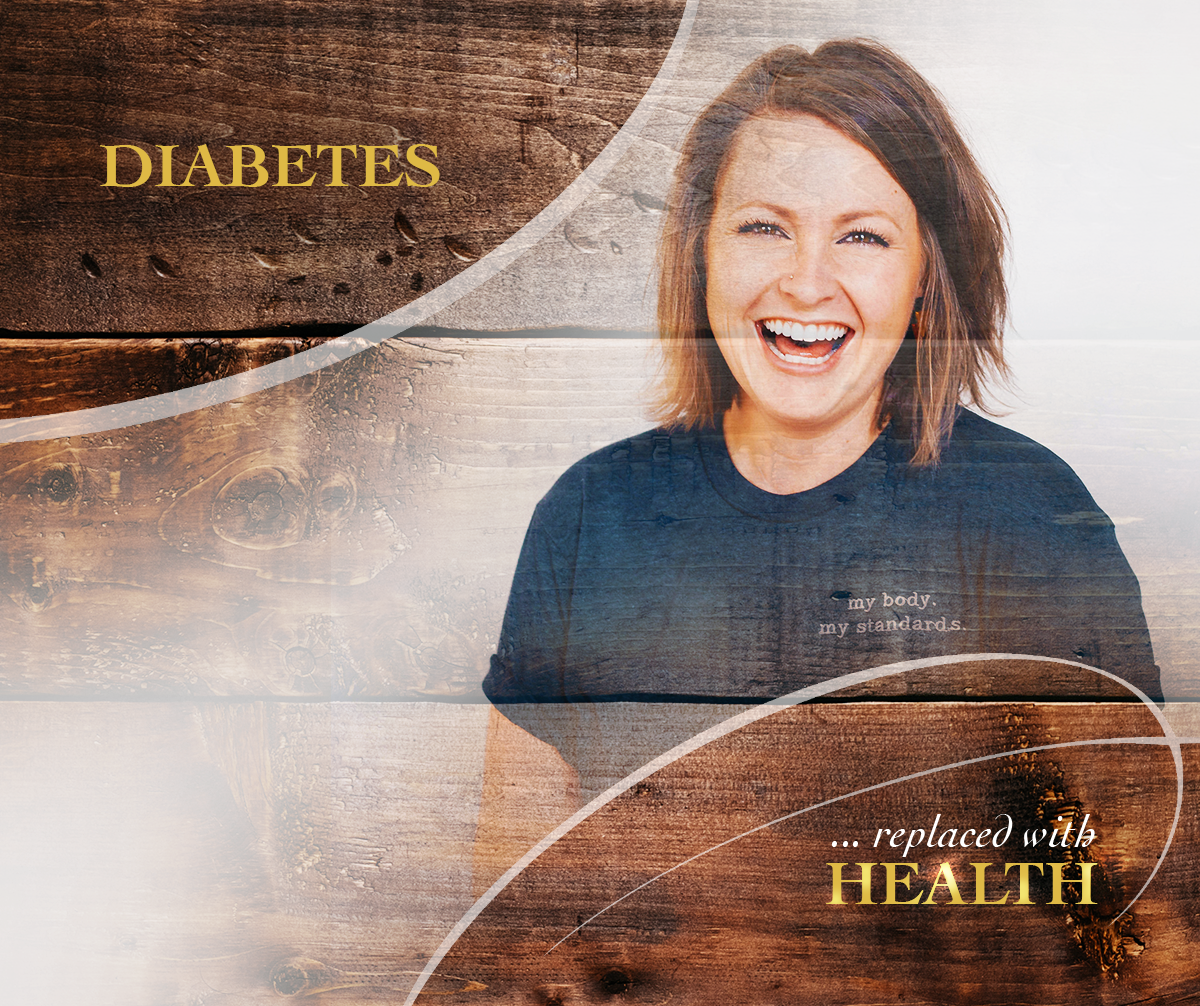 To Ashley & the staff at Organique,

As I approach my last scheduled appointment with you folks, I very much desire to thank you for literally giving my health back to me. Somehow the words of an old hymn seem appropriate. The name of the hymn is MY TRIBUTE and it's words say, "How can I say thanks for all the things that you have done for me?"
Just a few months ago I came to you nearly 30 pounds heavier than I am now. It still amazes me how your guidance has done this for me without really even "dieting". I thank you for changing my body chemistry so that I no longer need my diabetic medication (Metformin), my cholesterol medication (Crestor) or my high blood pressure medication (Losartin). This is truly amazing. Ashley, I also thank you for introducing me to your husband who is in the medical field. His approach to curing patients is a fresh perspective. I often wondered why so many doctors were inclined to medicating a symptom instead of curing the problem.
You just don't know how much I appreciate feeling 20 years younger after literally being sick for three and a half years. Before Organique, I had daily bouts of stomach discomfort, always being nauseous, and constantly feeling fatigued. In those years, I had consulted two medical doctors and been through multiple tests (MRI, Ultrasound, Colonoscopy & Upper GI) to no avail. I had been prescribed so many medications, that I can't even count. I surely found out how expensive drugs are in the "Donut Hole." It is amazing to think that you cleared up my problems within such a short time and that you did it inexpensively. Again, "How can I say thanks for all the things that you have done for me?"
I surely wish the team at Organique God's great blessings.
Pastor M. Volkmann
INFERTILITY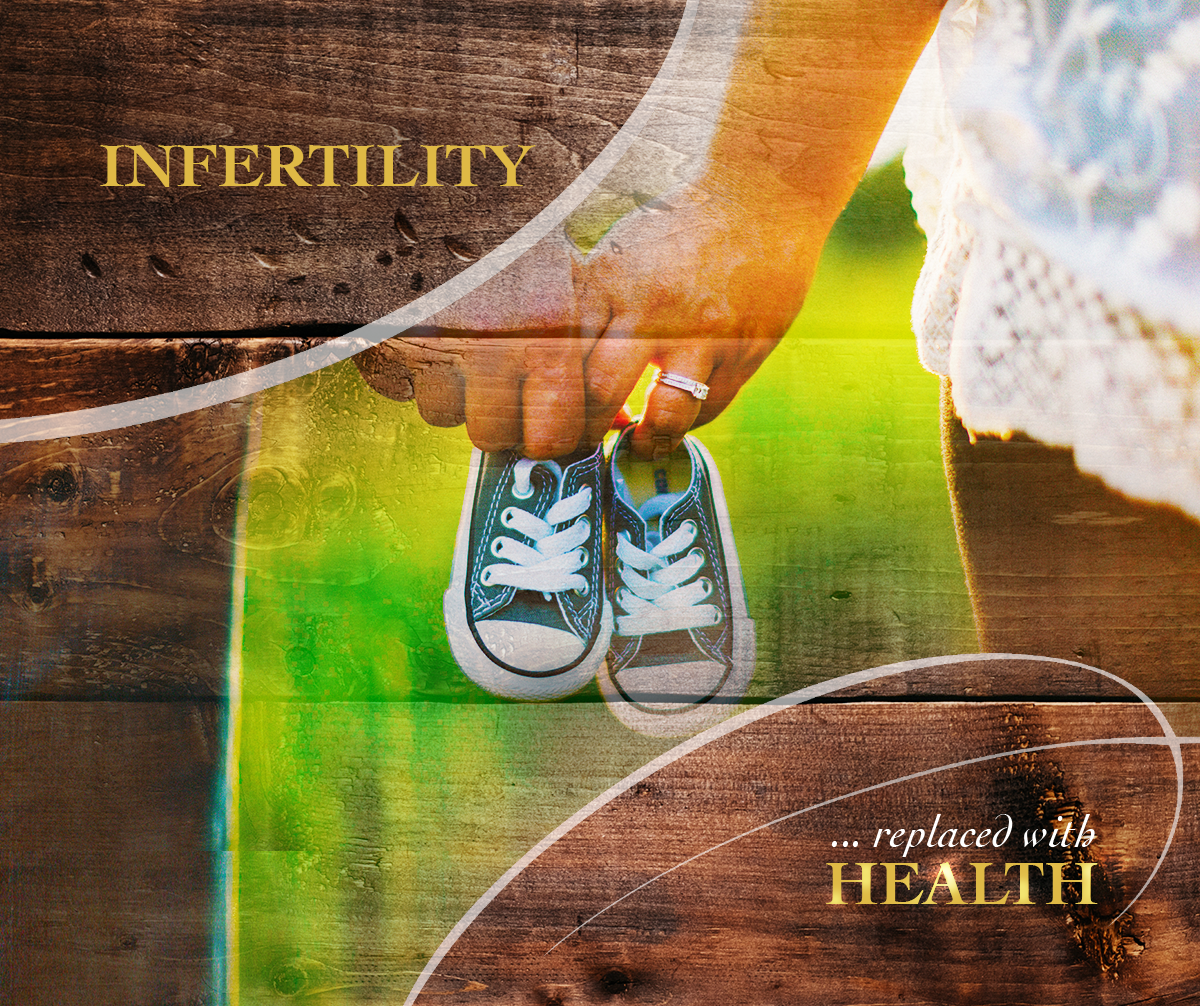 The my life and made me a much happier, healthier person. I opted for this plan of action about two years ago when my husband and I were having infertility issues. She gave me all the supplements and nutritional guidance needed to make our dream a reality. A year later, after following her laser-precise advice, our prayers were answered! I found out I was pregnant with our beautiful baby girl.   
A.I.
I had struggled with infertility for 10 years. After being educated in natural health and wellness I truly believe that is what helped me to conceive my first child! We now have a healthy baby boy! Thanks Ashley!
J.B.
Ashley's Clinical Designed Nutrition Program has completely changed my life and made me a much happier, healthier person. I opted for this plan of action about two years ago when my husband and I were having infertility issues. She gave me all the supplements and nutritional guidance needed to make our dream a reality. A year later, after following her laser-precise advice, our prayers were answered! I found out I was pregnant with our beautiful baby girl.   
     
I believe that this series of natural measures resulted in conception. Ashley is my hero! She is extremely dedicated to helping her clients become healthier and achieve their lifelong goals. She is absolutely amazing, knowledgeable, and professional.                  
                                               
I will continue to reap the benefits of my healthy lifestyle, and I owe it all to Ashley and the nutritional program. I recommend for anyone looking to improve their quality of life to take advantage of this amazing program.
Tara P., Teacher
Before I went to Ashley I had no idea just how unhealthy I was. I figured all my aliments were just normal or genetic. I am so thankful that my family found her and talked me into going. When I first started seeing her I had major depression and fertility problems. I was on some very bad anti-depression meds and was unable to conceive a child for almost three years. After seeing Ashley for only a few months I was off my meds and felt the best I had since I was a kid. My depression was completely gone and I was enjoying life again. A few months later my female system starting working like it was meant to all along. Not long after that my husband and I found out that we had a little one on the way. I am due here in a few months and am super excited. I am so thankful for all that Ashley has done for us. She has truly been a blessing. I am healthy and happy. I am so thankful that I did not give up on trying to have a baby. Sometimes the body just needs a little help to get where it needs to be! Thank you Ashley!
C.A.
FIBROMYALGIA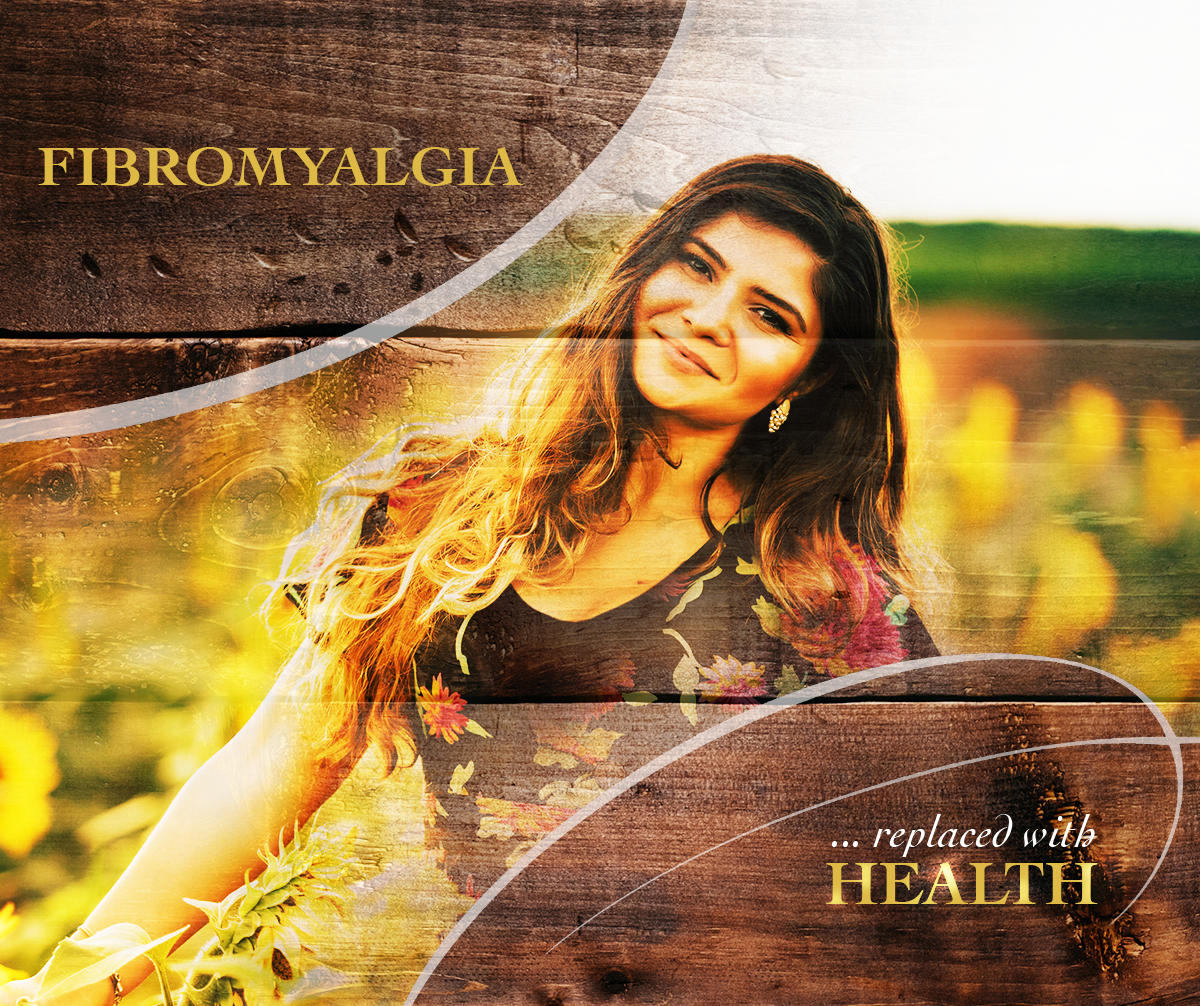 Ashley at Organique Clinic has forever changed my life. She is my miracle worker and I will forever be so grateful for everything that she has taught me and done for me. I was feeling so incredibly ill for over two years with many chronic symptoms and no doctor could actually figure out why I kept getting worse. I had severe, chronic pelvic pain/dysfunction, Levator ani syndrome, severe cramps, and pain with bowel movements every time I ate. There were times where I had chronic constipation for weeks. My husband and I were unable to be sexually active due to the pain I would have. Nerve issues, full body aches, fibromyalgia, night sweats, depression, anxiety, sick all the time, and the list goes on! After just one month of seeing Ashley, I remembered being so shocked, surprised, and relieved that all of my symptoms were disappearing and I was feeling better.
I have continued my program with Ashley and I am now the healthiest I have ever been in my life. No pain, full of energy, and truly happy! I will continue this healthy lifestyle for the rest of my life. With everything that I have learned from her, I am able to raise my family to life a healthy lifestyle!
A.M., Eau Claire
LYME DISEASE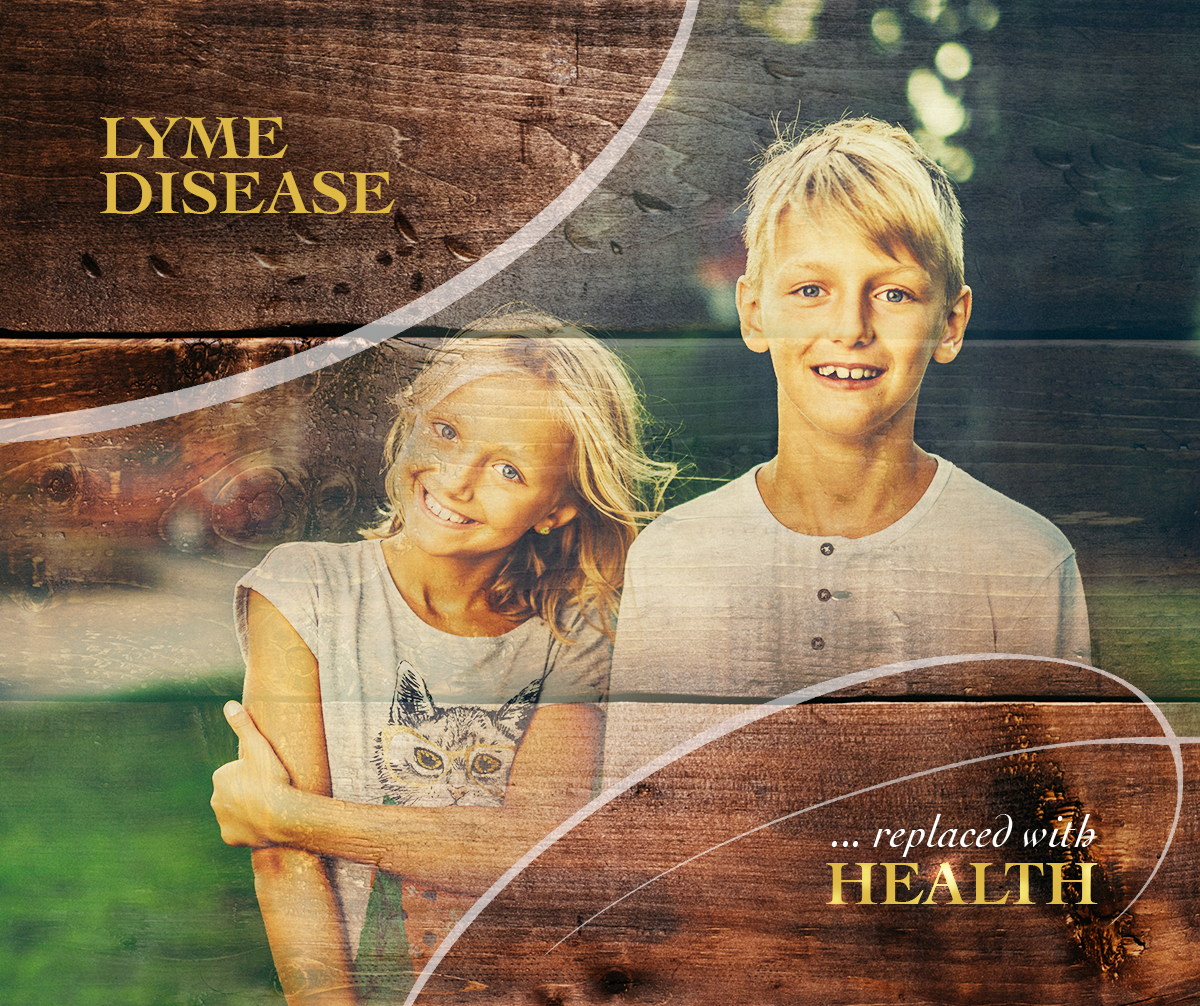 On October 20, 2016 we found out our 9 year old daughter had Lyme Disease. She was very sick. Her temperature spiked to over 104.5 degrees, she had severe flu like symptoms, headaches, every joint in her body was painful, and she had a persistent cough. She also had some cognitive difficulties. Eventually she had the classic bullseye rash. Looking back, her symptoms started in spring. The problem with Lyme Disease is that it can present itself as so many other conditions. The longer it goes untreated, the harder it can be to treat. We were confident that if we went the "traditional" way of treatment, that it would just be putting a bandaid on the disease. But, we were confident that Ashley could help her. As a family, we have been seeing Ashley for years, so we called and got in immediately. She gave us hope on our very first visit that our daughter wouldn't have the debilitating lasting affects that some chronic Lyme patients can have. We followed the treatment plan Ashley laid out for us, doing the detoxing and rebuilding steps; With every visit, our daughter was improving significantly. By early December, we received the best news of all - our daughter was permanently healed from Lyme Disease! We are so grateful for Ashley and her wonderful staff, Lynn and Jen. With much love!
N.A., Wisconsin

Anyone with Lyme's Disease can effectively and permanently heal from this disease! Two summers ago, I pulled a deer tick off my arm and started with pretty immediate, severe symptoms. Awful fatigue, heart pains, aches, and being couch-ridden were all foreign to me prior to this. Thankfully, I had been seeing Ashley for a long time and was aware of my immune system's ability to kick in, full force! I called to get in immediately, and we were able to address it early and with the proper draining and rebuilding steps. My symptoms were immediately improved and gone entirely within 2 weeks. I'm so thankful I didn't have to "fear" the disease like so many do, as I knew NRT and the right support could help my immune system do its job! So often, I hear of this disease being misdiagnosed, or undetected, but Nutrition Response Testing immediately took the worry out of it for me. As a family, we're thankful for that kind of confidence in our bodies and our health!!! Thanks, Ashley, love Organique!
R.K., Rhinelander

My wife and I were both diagnosed with Lyme Disease, the same year I hit retirement. With decades of experience in the medical field, we logically chose to pursue the allopathic route for treatment. After years of allopathic treatment, my health continued to deteriorate.
As a last resort I visited Organique Clinic for the treatment of Lyme Disease. 40 yrs in the medical field had prevented me from believing the body could drastically reverse Lyme Disease, let alone via alternative health methods - now I am living proof! I still don't understand how it works, but it does. My wife just started the program after seeing my incredible transformation.
A.J., Northern Wisconsin
OVARIAN CYST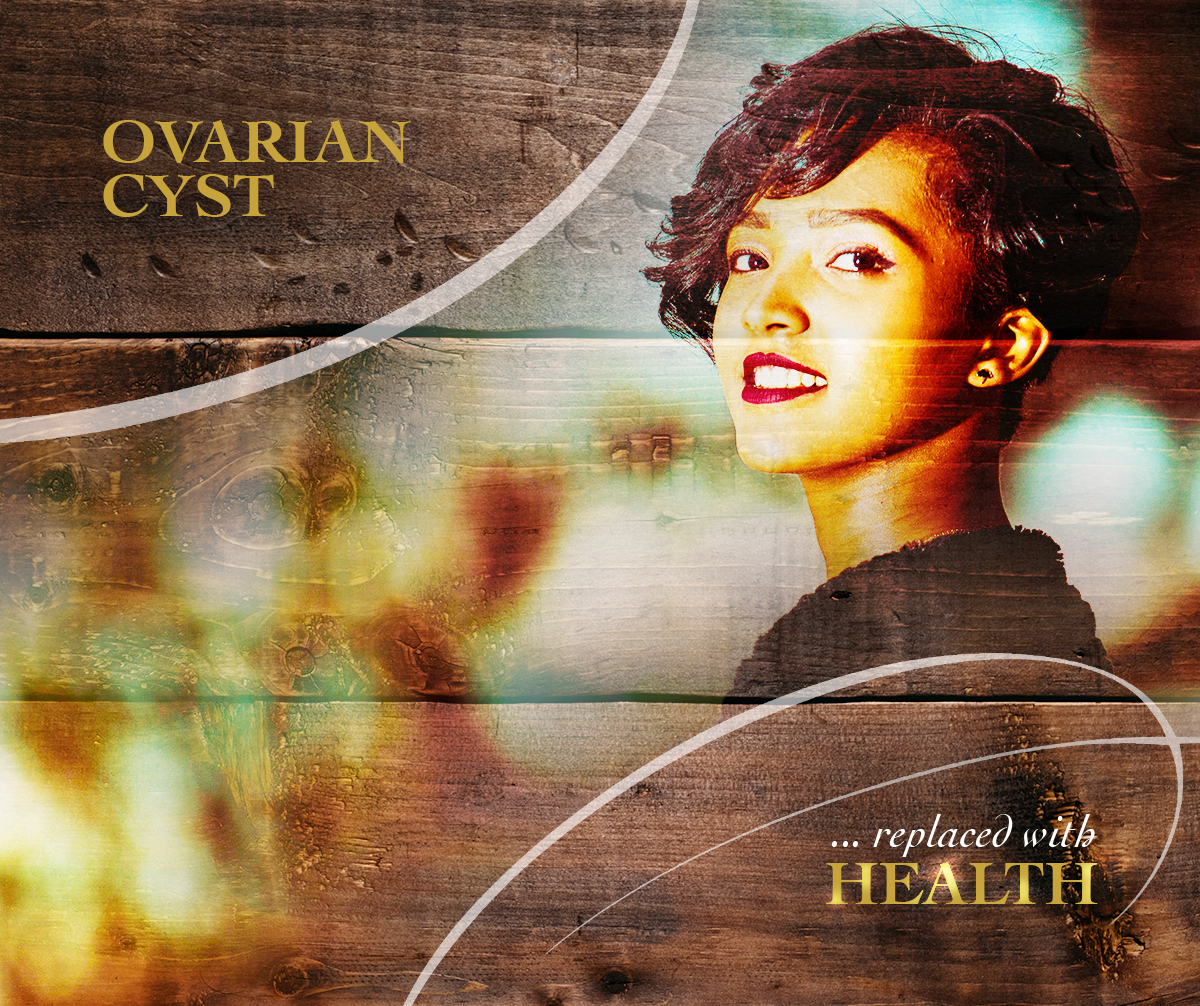 My left ovary would ache every other month, a condition that had been going on for over 20 years. Ashley traced the problem to the pancreas and turned it around with appropriate supplementation.
This past winter was the first in 10 years that I did not suffer with bronchitis/upper respiratory infection. I always had to resort to strong antibiotics, and it would take me weeks to
recover.
I also have not had to use any Symbicort inhalers since starting the program. My lungs feel really good and healthy. I am exercising more, and I am not out of breath as previously. 
Ashley's program has, indeed, given me a new outlook on my health and an understanding of the things that are good for me. Bonus: I have more energy! If you are dealing with any health problem, I would recommend that you visit ORGANIQUE. You will not be disappointed; I am happy that I did!
C.K.

For almost 3 years I suffered from horrible ovarian cyst ruptures every month. The first physician I saw for this said I needed exploratory surgery. I thought this was too invasive so I sought a second opinion. They decided I needed an ultrasound, which I agreed to. It showed what I all ready knew, I had an ovarian cyst. They wanted to put me on hormones (birth control) which I refused to do. I didn't want the hormones in my body. So they told me my only choice was to have my ovary removed. It didn't make sense to me. No one told me what the cause of the cysts was, but wanted to remove it. That didn't sit well so I searched for a different path of healing. That's when I found Ashley! She has changed my life! I am happy to say that I haven't had a cyst rupture since I started seeing her.. No need to remove my ovary! And she was able to give me a cause. I no longer have excruciating pain every month. Thank you Ashley!!
N.A.
PANCREATITIS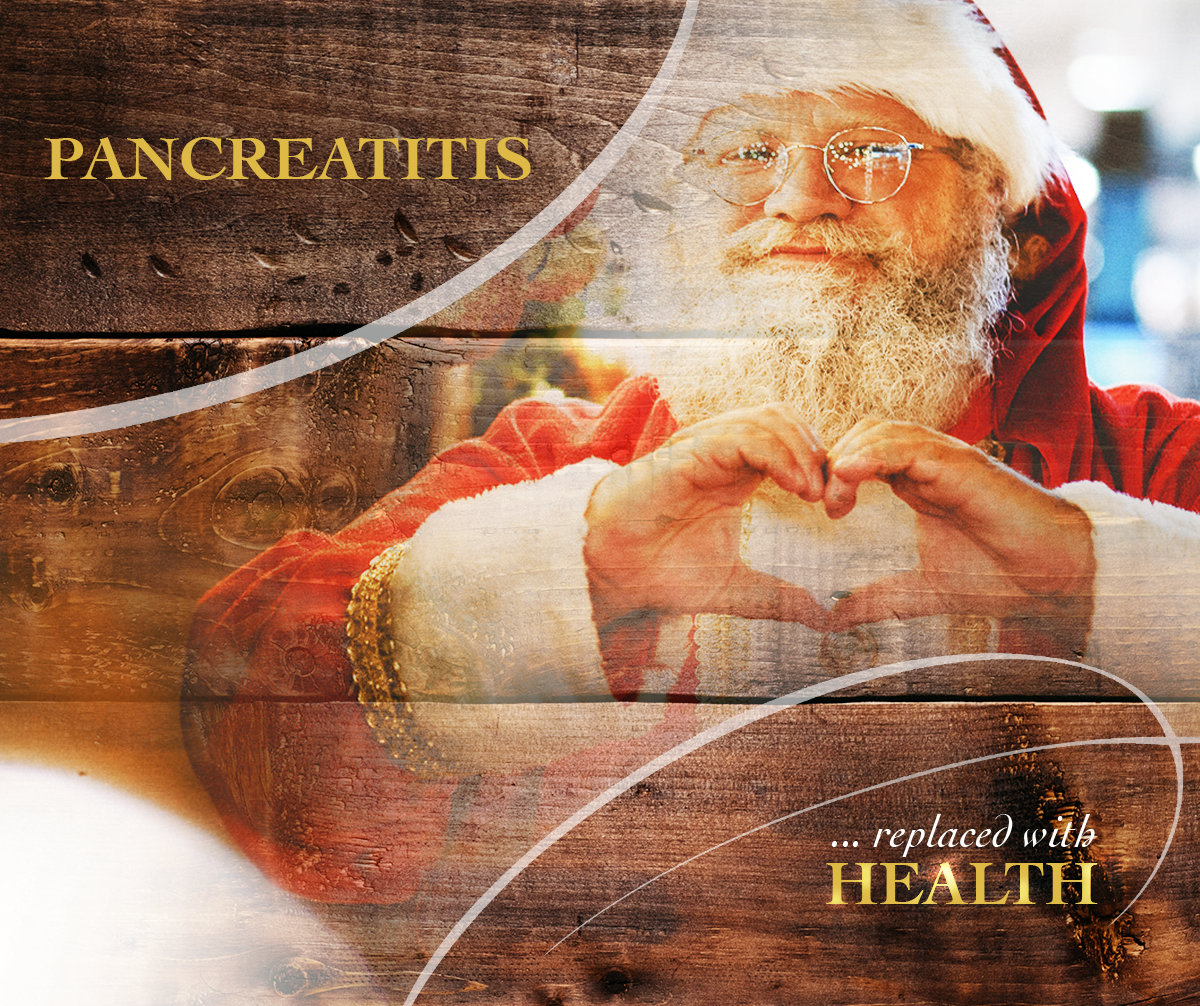 For two years in a row, Randy was hospitalized with severe pancreatitis. He spent a week in the hospital each time, being very ill. He was placed in the detox ward each time in the hospital because the doctors insisted that he was an alcoholic; nothing we would say changed their mind. Randy actually drinks no alcohol at all since he became a professional "Santa" in 2004. Randy also suffered from kidney stones, and his doctor referred to his kidneys as "being like a gravel pit of stones." He had two kidney stone surgeries and was needing a third. Randy was then diagnosed with Type 2 Diabetes. He also suffers from severe psoriasis. We didn't know which way to turn, but Randy said that he was not going to spend any more time at the doctors' offices or hospital stays. He felt the doctors were not really interested in healing him. We heard about Ashley and Organique Clinic from a friend of a friend. I looked up Ashley's website, read through it, and both Randy and I knew this was an answer to our prayers, to get him help. We were even more excited after seeing Ashley for the first time during the initial consultation. She is an amazing care provider. We knew it was a huge commitment with a 3 ½ hr drive from Minnesota, one way, but we both felt it was what Randy needed. We started in March and drove 7 hours total, once a week, at the beginning of the program. After Randy's first good detox he felt amazing. We finished the program the end of June. By then, Randy was extremely busy with his construction work but feeling great. He has had no pancreatic symptoms at all, and he has needed no kidney stone surgeries thanks to Ashley's detox protocols. His blood sugars dropped to near normal levels. His psoriasis was even doing much better with strict diet control. We wish we could have continued under Ashley's great care. However, with her move from Wausau to Hazelhurst, it added another hour each way to an already long drive. We are so excited that Ashley is now offering a Comprehensive Therapeutic Cleanse at a distance. Randy has slipped with his diet over time and we need to get him back on track!! Thank you, Ashley, for sharing your time and talent with each person you meet. We are so grateful to have found you and look forward to this new cleanse you are offering.
Santa Randy and Debra from Minnesota
VISION LOSS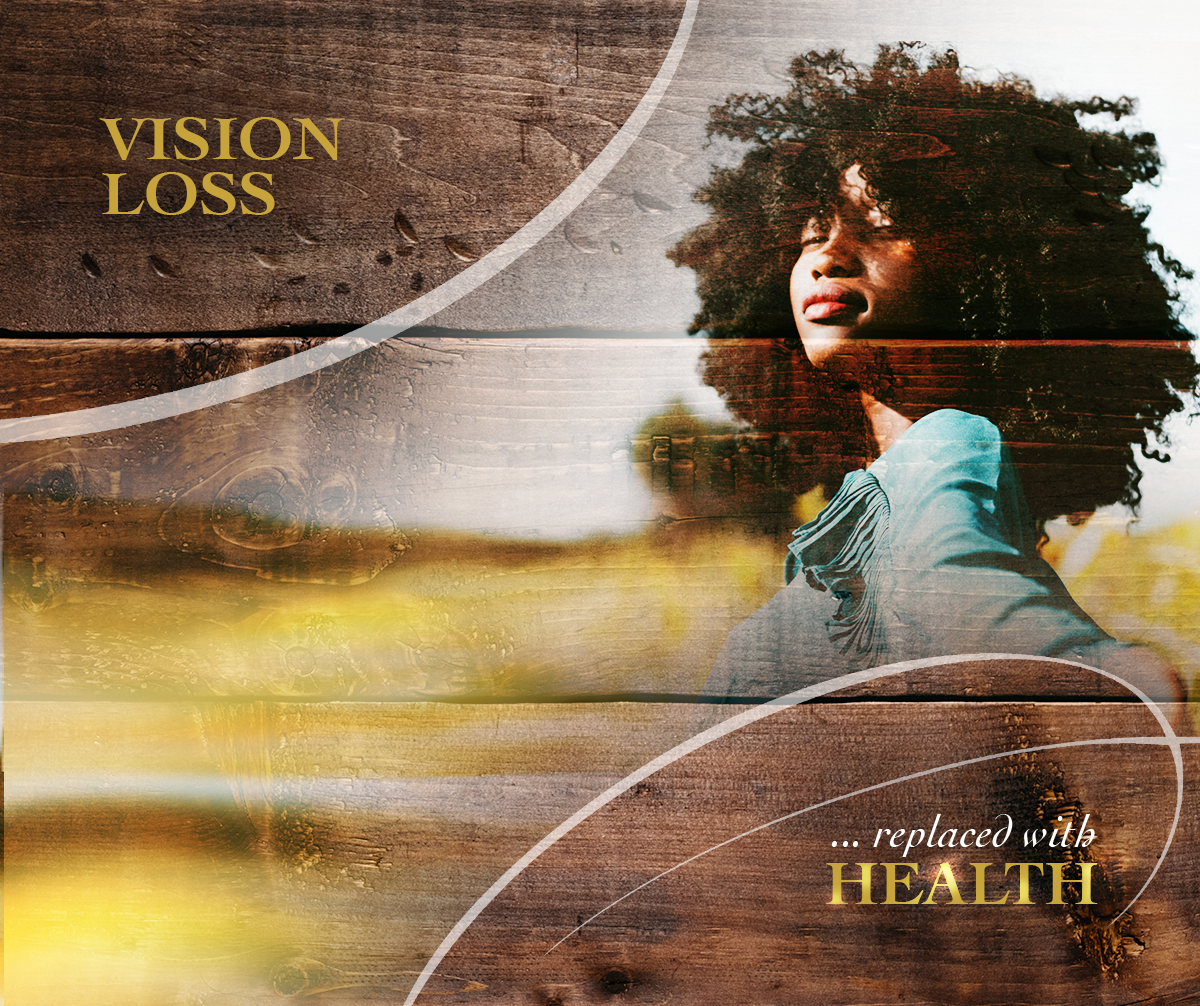 A little story about a life that is finally on the mend: Last fall, I began seeing a number of physicians and medical specialists. I was having terrible joint aches, severe headaches, unexplained fatigue, and the list goes on and on. After a number of tests, I was to have an MRI, as results were leading to the idea that I may or may not have MS or quite possibly something more severe. To make matters scarier, I had lost significant vision in my right eye, and it was quickly leading to unexplained blindness. By Christmas Day this past winter, the vision in my right eye was at 20%. It was as though a curtain was slowly closing.
Every specialty doctor I saw didn't know what was wrong. I had so many tests, I was sincerely losing positivity and becoming quickly irritated with those who were supposed to have the answers. I was frustrated as these were the individuals who society tells us have the answers to healing.
Attempting to maintain peace, I sought prayer and set an appointment to see Ashley. Results indicated that I had a major toxicity affecting my cerebellum and gallbladder. Ashley shared her wisdom, recommended correct supplementation to deal with the issues and a specific dietary regimen.
In one week — yes, one week — the vision in my right eye was at nearly 80%; by the following week, it was back 100%.
Ashley had immediate answers with immediate solutions. As I detoxed, I felt immediate results. In fact, I SAW immediate results.
God uses human beings to share his healing hands. Ashley encompasses those healing hands and tools. If only we all took the time to seek the assistance of those who have taken the time to study not only His solutions, but also to offer their souls to do His work and share His message, we'd all be enjoying health. We must become His messengers, gently reminding others that there are solutions to healing the bodies He's given us.
A. Lukowski, IBCLC, Rhinelander, WI
---