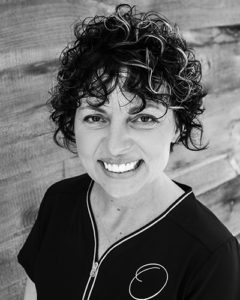 Jen joined our team as a Patient Advocate in 2014 after serving her community as an organic grocery store owner. She has since found her passion as an Emotional Coach here at ORGANIQUE.
Jen's firsthand experience with how emotional and spiritual blocks impact the body and prevent individuals from living life to their fullest potential motivated her to share this information with others. Her holistic approach to health incorporates mind, body and spirit, encompassing the mind-emotion connection. The emotional and spiritual transformations she takes part in every day are nothing short of miraculous!
Jen's ability to create relationships with her clients and meet them right where they are at is what brings her the most joy. Jen says, "I am honored to be a part of the healing journey with each and every person I meet. Whether that is for a moment, a season or a lifetime, it is perfect, divine timing."
On her own journey to true authenticity, she was able to surrender herself to the process of trial and error, bringing humility to her learning process. Jen has utilized her personal experience, as well as her education in emotional and spiritual health, to design the Holistic Mental Wellness Program. Through this program she is able to fulfill her desire to help others discover, and live out, their true authenticity as well.
We are blessed to have Jen on board to create a positive, effective and complete healing experience for our patients. To know Jen is to love her.
WHY ORGANIQUE?
"I live and breathe ORGANIQUE with love, compassion and understanding. It lights my fire. THAT is when you know you are doing exactly what you are intended to do. I am so grateful for the opportunity to be a part of this team. Being a part of ORGANIQUE for me is so much bigger than anything I could have ever imagined. The journey we are on is phenomenal and such a ride; to be able to help create a new world…"