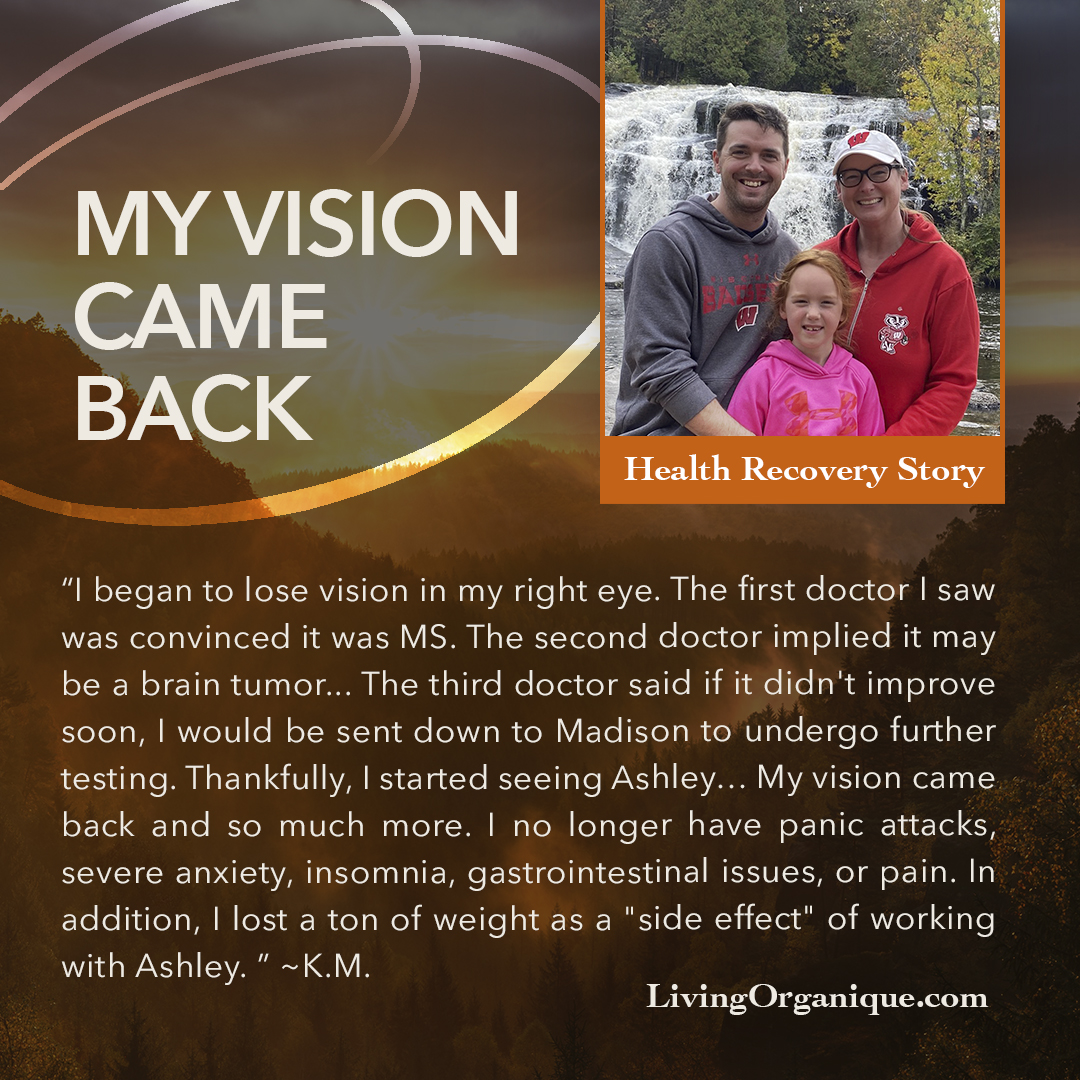 My Vision Came Back...
I started the NRT Program with Ashley after I began to lose vision in my right eye. I started seeing doctors in the medical community first, but received no concrete answers as to what was causing the sudden loss of vision. The first doctor I saw was convinced it was MS. The second doctor implied it may be a brain tumor and encouraged CT scanning. The third doctor said if it didn't improve soon, I would be sent down to Madison to undergo further testing. 
Thankfully, I started seeing Ashley before any of that became necessary. She pinpointed my underlying health issues immediately and gave me the tools to solve the problem. My vision came back and so much more. I no longer have panic attacks, severe anxiety, insomnia, gastrointestinal issues, or pain. In addition, I lost a ton of weight as a "side effect" of working with Ashley. That was never my plan, but a pleasant surprise! 
– K.M.